What is Cold Chain logistics?
Innovation has been the primary driving force in the evolution of global trade, which has constantly changed the way of doing business by delivering solutions for every obstacle to the seamless transfer of goods and services across the enterprise. The birth of cold chain logistics results from this innovation that has led to the growth of global trade and supply chain infrastructure.
Cold chain logistics, also known as chill chain logistics, refers to the entire process of transporting temperature-regulated goods such as foods and beverages sensitive to temperature and biopharmaceutical products. It is a very critical task for the manufacturers of these commodities to ensure that the products are delivered to the end customer in perfect condition.
But before understanding the intricacies of Cold Chain Logistics, let us take a few steps back and try to focus on the basics. 
What is a Cold Chain?
A cold chain is a supply chain specifically designed for the storage, preservation, and transport of goods that need to be preserved at a precise temperature or within a given temperature range.
What is generally transported through Cold Chains?
Cold Chains are essential for temperature-controlled transport of a lot of products of different categories of products which includes:
Food and beverages such as gourmet foods, fruits and vegetables, dairy, meat, seafood, poultry, and processed and ready-to-eat food.

Medical goods like healthcare and pharmaceuticals, vaccines, and biologics like tissue samples and live cultures are meant for research.

Other temperature-sensitive objects like volatile chemicals, paints, plants and flowers, high-end electronic or electrical products, photographic films, and various other synthetic products.
However, not all cargo transported through a cold chain need not be preserved at sub-zero temperatures. For instance, in winters, there are several fruits and vegetables that need to be preserved at a warm temperature to retain their moisture and maintain their texture.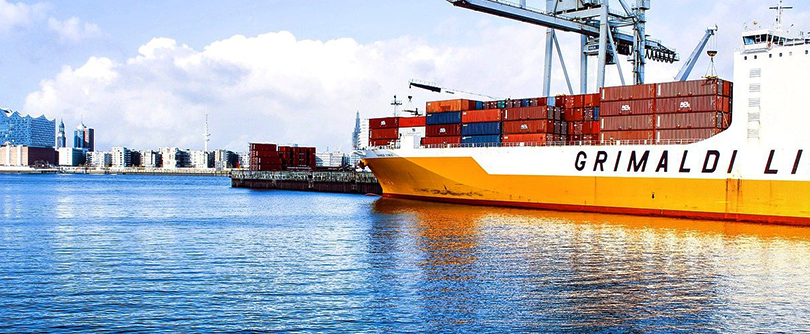 Cold Chain logistics temperature standards:
The different commodities which need to be transported through the means of cold chain logistics are generally categorized into the following classes based on a specific temperature range:
Deep Freeze (-28 °C to -30 °C): Seafood and deep-frozen meat 

Frozen (-16 °C to -20 °C): Meat, seafood, and certain kinds of products.

Chill (2 °C to 4 °C): Fruits and vegetables, fresh meat, and some dairy products.

Pharma (2 °C to 8 °C): Medicines and vaccines

Cool (12 °C to 14 °C): Fresh produce, processed food
Components of cold chain logistics:
A proper functional cold chain has four essential elements which are absolutely necessary for the flawless storage and transport of temperature-sensitive goods. An excellent cold chain logistics company must fulfill these criteria in order to function seamlessly. These are as follows:
Temperature-controlled storage:
Temperature-regulated storage facilities are necessary to preserve the cold chain commodities at the recommended temperature until they are ready to be shipped out and distributed to the ultimate customer at the end of the supply chain.
Temperature-controlled transport:
Temperature-controlled transport with customized insulated containers is required to deliver the temperature-sensitive cold chain cargo. Refrigerated vehicles or Reefer trucks are used in this process of transportation. These vehicles have temperature controlling and monitoring facilities that regulate and scrutinize the temperature and other relevant factors like humidity.
Qualified professionals:
The process also requires trained personnel acquainted with the temperature regulating technology and its paraphernalia in a cold chain supply system. They must have enough knowledge and experience and be aware of the new updates in contemporary temperature regulation technology.
Operational procedures:
Specific efficient operation and management procedures must be followed to minimize the risk in daily operations and maintain certain precautions in case of undesirable events. The Standard Operating Procedure (SOP) should also reflect upon an understanding of the market reality and ensuring risk minimization.
Modern Cold Chain technologies:
The concept of temperature regulation to preserve objects has been around for quite some time now. However, there has been quite a bit of evolution and disruption in terms of the technology used in the field. State-of-the-art machines and automation are rising gradually and have started dominating the industry.
Technologies like deep freezer, walk-in freezer, and walk-in cooler are used in cold chain warehouse storage. Specialized trucks called reefers, air freight containers, and ice-lined refrigerators are used in cold chain transit storage.
The passive cooling technologies used in cold chains are phase change materials, evaporative cooling, and cooling agents like ice, liquid nitrogen, and dry ice. Active cooling involves reefers or portable refrigeration units and absorption or compression-based refrigerators and freezers.
Apart from these, there are other essential components comprising insulators, dry or wet shippers, cryo boxes or polystyrene containers, and highly compact portable reefers called active containers.
Importance of Cold Chain logistics:
Cold chain logistics is a significant development in the logistics industry as it caters to niche businesses that are very relevant in consumers' lives. The significance of cold Chains lie in the following areas:
Minimization of product spoilage leads to lower cost and a sustainable business

Reduction of chances of product damage which means fewer liabilities.

Improved product quantity and consistency for satisfying customers.

Maximizing the possible range of transportation of niche products

Better compliance to regulatory standards for best business practices.
According to market research, the global cold chain market was estimated to be worth USD 233.8 billion and is projected to reach a total worth of USD 340.3 billion, with a CAGR of 7.8%. These statistics demonstrate the size of the cold chain industry. This humongous spurt in the growth rate is only because of its rising significance in the methods and practices of global businesses and its implications on our lives. The coronavirus pandemic has challenged the limitations of the supply chain with increased demand for pharmaceutical products, vaccines, and processed food and thus has stimulated the cold chain logistics industry.
The importance of cold chain logistics is continually increasing in the Temple Run Mod. The UAE, by importing 90% of its food products, has become one of the most important markets for the GCC countries and Africa and is worth around USD 9.4 billion. The importance of a highly functional supply chain is more evident than ever. The flourishing markets of the Middle East require specialized logistical support for maintaining the supply change of temperature-sensitive commodities. As the demand for food rises, this mounts more pressure on businesses to deliver their products to the customers without compromising on the quality.
Final words:
Efficient cold chain logistics are a vital part of the modern-day global supply chain as businesses leave no stone unturned to satisfy the demands of their customers. The entire process of transferring goods and services gets evolved day by day. Cold chain logistics has unveiled new business opportunities to the world and made things possible that couldn't have been previously imagined. Businesses have always reflected man's spirit of overcoming barriers, and cold chain logistics is a product of this spirit. However, as the need for cold chain logistics companies must find solutions to efficient use of resources to cut down costs and preserve energy without compromising the quality of the product and the speed of the delivery.