Introduction:
The COVID-19 pandemic has affected human lives unprecedentedly- toppling economies with lockdowns and stay-at-home directives, layoffs, and creating slump across several end-use businesses like manufacturing, production, development, etc. However, just as businesses on both sides of the Atlantic started recovering from the pandemic's effects with impressive numbers to vouch for, the second phase of the COVID-19 pandemic struck multiple nations with the second phase of the COVID-19 wave. 
However, not all sectors have suffered from the pandemic. The pharmaceutical industry has seen a massive boost during this period. The pandemic has also provided an impetus for the growth of the e-commerce industry. It has globally perpetuated the process of digitization and automation to bridge the gaps.
The global freight management system market is also predicted to expand as the world adapts itself to the new waves of doing business within the constraints imposed by the pandemic.
What is a freight management system?
A freight management system refers to a highly sophisticated and comprehensive SaaS (Software as a Service) platform which enables the user to perform critical tasks related to the procurement and management of freight forwarding services. These technologies can be utilized to operate-
Less than Truckload (LTL),

Full Truckload (FTL),

Intermodal,

multimodal, and even

parcel services.
Most freight management systems are cloud-based solutions which imply that the user does not have to download the software locally on a server or hardware and has the liberty to access it from anywhere.
A freight forwarding company does not have to use multiple systems to handle each aspect of the freight management service. This software singlehandedly allows the user to perform tasks like
finding the best carrier rates, 

scheduling pickups and deliveries, 

preparing documents and printing paperwork, 

and tracking the freight movement.
Current scenario of the global freight management system market:
The global freight management system market was worth around USD 71 billion in 2020. According to market research during the forecast period of 2021-2026, the global industry is expected to grow at a CAGR of about 16% to reach a valuation of USD 172.5 billion by 2026. Thus it is apparent that despite the adverse effects of the COVID-19 pandemic, the global freight management system market will grow by leaps and bounds.
As the freight transportation management market of the Middle East and Africa continues to grow, Oman and countries like Saudi Arabia, UAE, South Africa, Egypt, and Israel continue to be a flourishing ground for the thriving freight forwarding services industry. This market is predicted to reach USD 4051.02 million by 2028, growing at a CAGR of 7.1% within this forecast period.
Potential for growth:
The globalized hyper-connected world provides a severe impetus for the growth of the global freight management system market. There are several reasons behind this phenomenon:
The international freight movement has dramatically increased as import and export businesses flourish under the open trade policies adopted by several nations.
The surge in global trade has primarily contributed to the growth of the worldwide freight management system market.
Innovative freight transport technologies are facilitating freight transportation at a much more swift pace along with maintaining cost-effectiveness to provide better service within strict time constraints.
COVID-19 and the global freight management system market – An Analysis: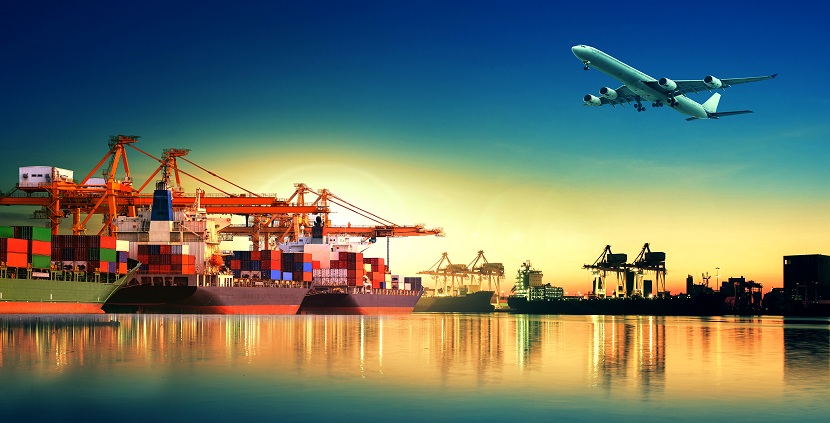 The COVID-19 has positively affected the industries worldwide, which has stimulated the growth of the global freight management system market. The worldwide freight forwarding market is estimated to grow at a CAGR of about 4%, which will inevitably complement the freight management system market expansion. Here are how the COVID-19 pandemic has facilitated the freight management system market globally.
Ever since the coronavirus has struck the world, people have tried to restrict their outdoor activities, resulting in which the retail footfall has sharply decreased. This has resulted in a spike in online shopping, thus accelerating the growth of the freight transportation system market.
Due to the pandemic, there has been a requirement to transport several biopharmaceutical products like medicines and vaccines, which has stimulated specialized branches of freight transportation like cold chain logistics.
As a result of the pandemic, there has been a trend of reducing manual labor across all industries. Apart from lowering the manual error possibilities, freight management systems automate several critical tasks during the pandemic when human labor is scarce.
The coronavirus pandemic has facilitated a drive of digitization across businesses. A

shipping cargo company is now using technologies like Artificial Intelligence, Machine Learning, Internet of Things, and Automation has benefited the freight transportation industry and resulted in the growth of the global freight management system market.
A Business Strategy to cope up with the growth trends:
A freight management system is a valuable investment for every freight forwarding company. As the market continues to grow, you must have a robust business strategy to cope with this growth rate and have access to a dedicated roadmap that gives direction to your business and guides you towards your business objectives. The generalized strategic blueprint should include-
SMART Goals for your business

Research about primary and secondary markets to allocate resources, re-evaluate budget and derive higher ROI

Identification and analysis of competition along with the adoption of newer tactics and methods to do business 

Control and monitoring of executive processes and operations to judge performance and enhance it 

Meeting business standards by using state-of-the-art automation and techniques like cloud-based software.
But when it comes to a bespoke freight management strategy that fortifies your business, take note of the following. 
Insourcing and outsourcing decision:
You might be investing in systems, processes, cash consumptions, organizations, systems, etc. Or you can outsource if freight management is not a core competency of your organization. 
These include-
Investment in recruitment and training of resources 

Sophisticated freight management systems that impact service levels like just-in-time manufacturing, same-day ecommerce delivery, etc.

Product design and packaging before shipping. 
Good supplier consolidation and management leads to a small setup of preferred suppliers who provide efficiency, cost-effectiveness, and reliable delivery while offering visibility through electronic connectivity. 
The magnitude and location of the company, its vendors, facilities, and customers offer efficient mode management by a combination of air, railways, roadways, and even oceanic transportation. 
End-to-end supply chain visibility:
It can be accomplished by trackers and devices that ensure real-time visibility of the entire supply chain. 
Managing customer expectations:
Without an efficient freight management capability, customer expectations won't be met, and customer retention will become a challenge. Just-in-time manufacturing requires goods to be delivered within an hour, whereas ecommerce customers want free shipping and rapid delivery. All these are impossible without a custom freight management system. 
From fuel consumption to other practical ways, you should incorporate things in your smart freight management strategy to mitigate environmental impacts. 
Real-time freight and logistics industry dynamics:
Advanced planning, proper visibility, and proactive management through cutting-edge freight management systems will prevent disruption in the supply line. An effective TMS or transportation management system can also provide value here. 
With these resources, curate your bespoke business strategy and keep up with the rapid expansion that the global freight management system market will experience due to the impact of the second pandemic wave.