Logistics refer to the organized flow of goods or materials from the point of origin i.e. where it's manufactured, to the point of consumption. In order to ensure that your consumers are delivered with the right goods at the right time, your business requires an efficient supply chain network that focuses on speed and accuracy. However, there are times when customers are dissatisfied with the product and may demand for a replacement, removal of the defect or just want to return it. This is where the reverse logistics system comes into play within the supply chain as it's your business' responsibility to move the product back to its place of origin.
It is important for businesses to understand that the returned products aren't always meant for disposal, they can rather be used in testing and introducing alterations for a better end-user response. Reverse logistics may sound like a costly affair, but it can actually help in capturing the core value of the product material and reusing or refurbishing it to extend its life time. So, a well- built supply chain strategy can reap far more benefits to the manufacturer than to the customer. Reverse logistics can act as a beginning near the end of the product's life cycle through processes like remodeling or recycling and creating a whole new version of the product. This will help reduce product or material waste on the planet and further rebrand your business as an 'environmentally conscious' and socially progressive establishment. 
Most businesses have now made reverse logistics an integral part of the supply chain. It is very accurate to say that a smart reverse logistics system is one of the core capabilities of a business. With the rise in e-commerce, it has become easier to place orders as well as to return the products whether defective or not. Businesses have also benefited a lot operating online in the absence of geographical bounds, saving the cost of intermediaries at the same time. However, this brings a lot of responsibility to the supply chain management to develop efficiency in reverse logistics. A proper analysis of the supply chain network can help you understand how you can convert this setback into an opportunity. Reverse logistics can help you generate a secondary source of revenue without a secondary investment.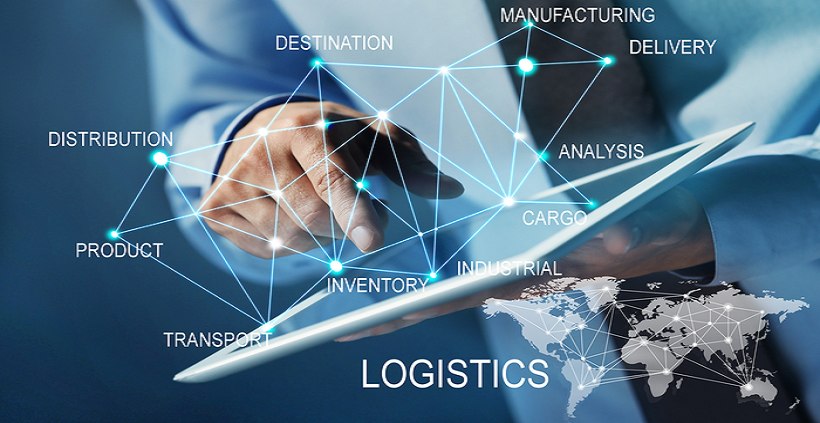 Supply chain management is a complex process responsible for designing the flow of goods that ensures quality in output and in-time distribution, but also derives a follow up action for the goods that arrive back in the factory premises. The cost of processing the goods returned is considerably high in certain cases and needs due diligence to tackle it. The reason behind such costs is that the supply of goods in bulk gives us the benefit of economies of scale but the shipment of returns poses expensive costs.
Supply chain management with a well-thought reverse logistics system engineered into it can help build an action plan for the defective or recalled products.  Such a system can help save energy, time and cost of processing the recalled materials. These refurbished products can be sold at a lower price, minimizing the risk of loss which otherwise businesses would have to incur. For such an efficient supply chain management, the entire team handling the supply chain network must be trained to carefully plan and execute the reverse logistics system. This can help in cost- cutting and meeting desired revenue targets, as the saying goes "saving is a form of earning".
 Companies have now started to use reverse logistics as a part of its operations. Materials like glass bottles, papers, and iron components are brought back to the manufacturing premises to recycle and reuse. It has become a common practice among businesses to recondition packaging materials to use them again in the market. In certain cases, excess inventory also poses a threat of incurring loss. For those times when the product's life cycle has ended and it doesn't hold any reusing opportunity, the companies process them for safe disposal with minimum cost. No matter how secured the supply chain is, a business can face crisis in absence of a reverse logistics system. 
In these modern times, it has become very easy to reach your target audience using e-commerce platforms and digital media. But, it also brings equal amounts of challenges and threats to your business and can tamper with your brand image. It is important to build your business strengths in providing quality products, strong supply chain and regular analysis of market performance in order to remain competitive. 
People have now started to support and reach out to brands that have created a positive environmental impact. Brands that recycle/ reuse product materials such as textile waste, glass and plastic industrial waste to make fashionable items like shoes, bags, décor items have gained popularity in recent times. Big companies such as Nike, Levi's are influencing other brands to adopt reusing processes and reduce landfill. This has led to setting up of new businesses that convert trash to treasure and even making good money out of it. 
Businesses that have invested in a well- formed supply chain management integrated with reverse logistics have witnessed a substantial benefit out of it. More and more businesses are now learning how they can minimize the inevitable loss of recalled goods by introducing reverse logistics into the game. It has become evident of how necessary it is to include an easy returns policy for your products in order to satisfy your customers and capture the market growth. And what supports all this, is a strong reverse logistics in your supply chain network. Customers are constantly looking to buy products from businesses that assure a hassle-free exchange/return policy. And in order to pull them towards your business, you must be ready with your immediate response through reverse logistics.